There are good reasons why homeowners must display plants in the kitchen. For one, it brings the outdoors inside. Foliage adds life to the kitchen — both literally and aesthetically. It also lets you grow your own food and herbs. Whatever your reason may be, you can incorporate greenery in the kitchen in two ways. You can go full-scale with a vertical green wall or subtle with potted plants.
Check out these DIY-friendly ways to do it:
1. Do you have open shelves in the kitchen? Organise its contents and make room for a few potted plants.
2. Is there space above your cabinets? Clean this dust accumulating area and top it with plants. Use it to store your hand-picked herbs too
Credits: LoveToKnow
3. Do you have a window in front of your sink? Do not waste all that natural light! Use this spot to grow your greens! Place yours on the window sill or hang your plants like this: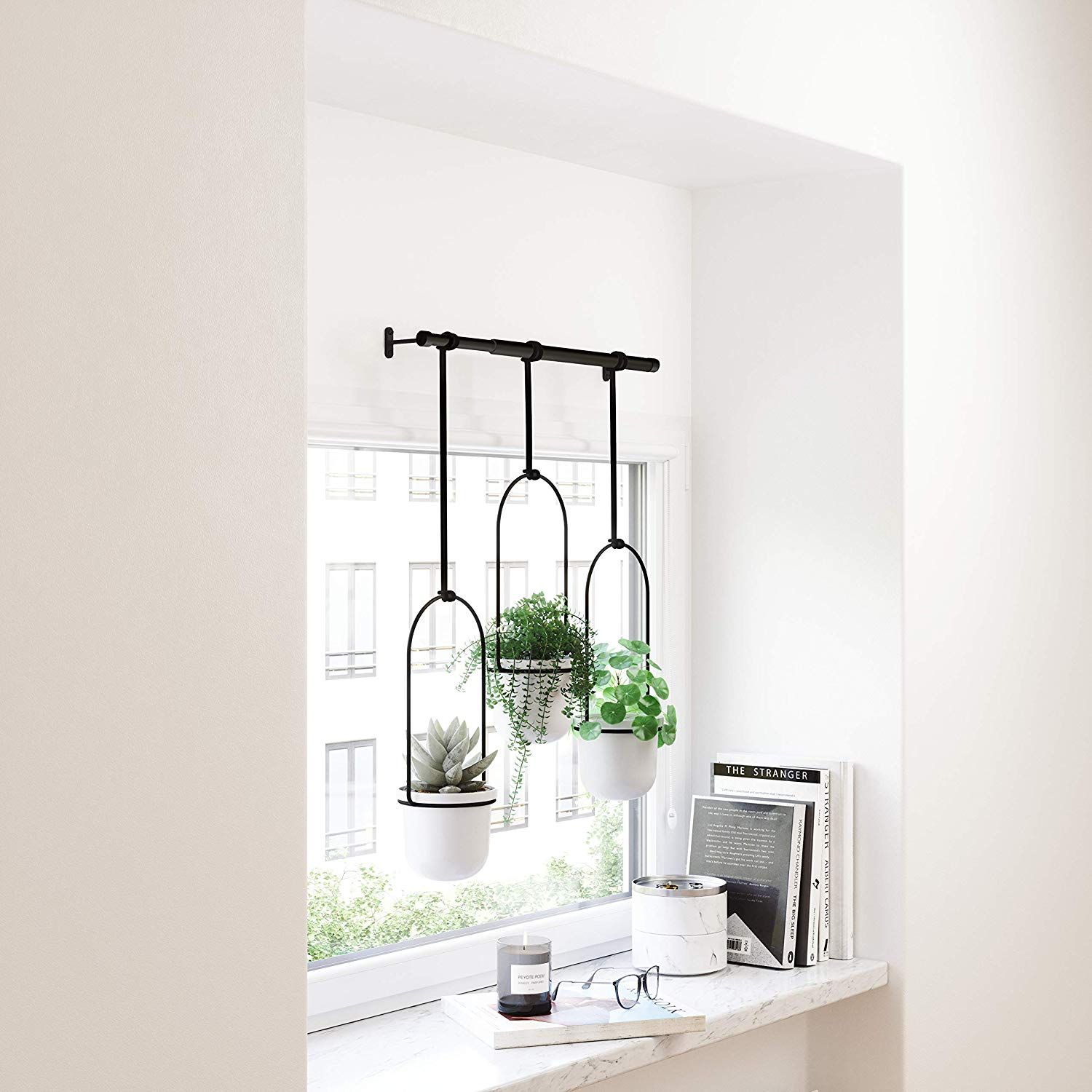 Credits: Umbra
4. Apart from building a shelf, you can also use dowels, curtain hanging rings, pots, and jute strings.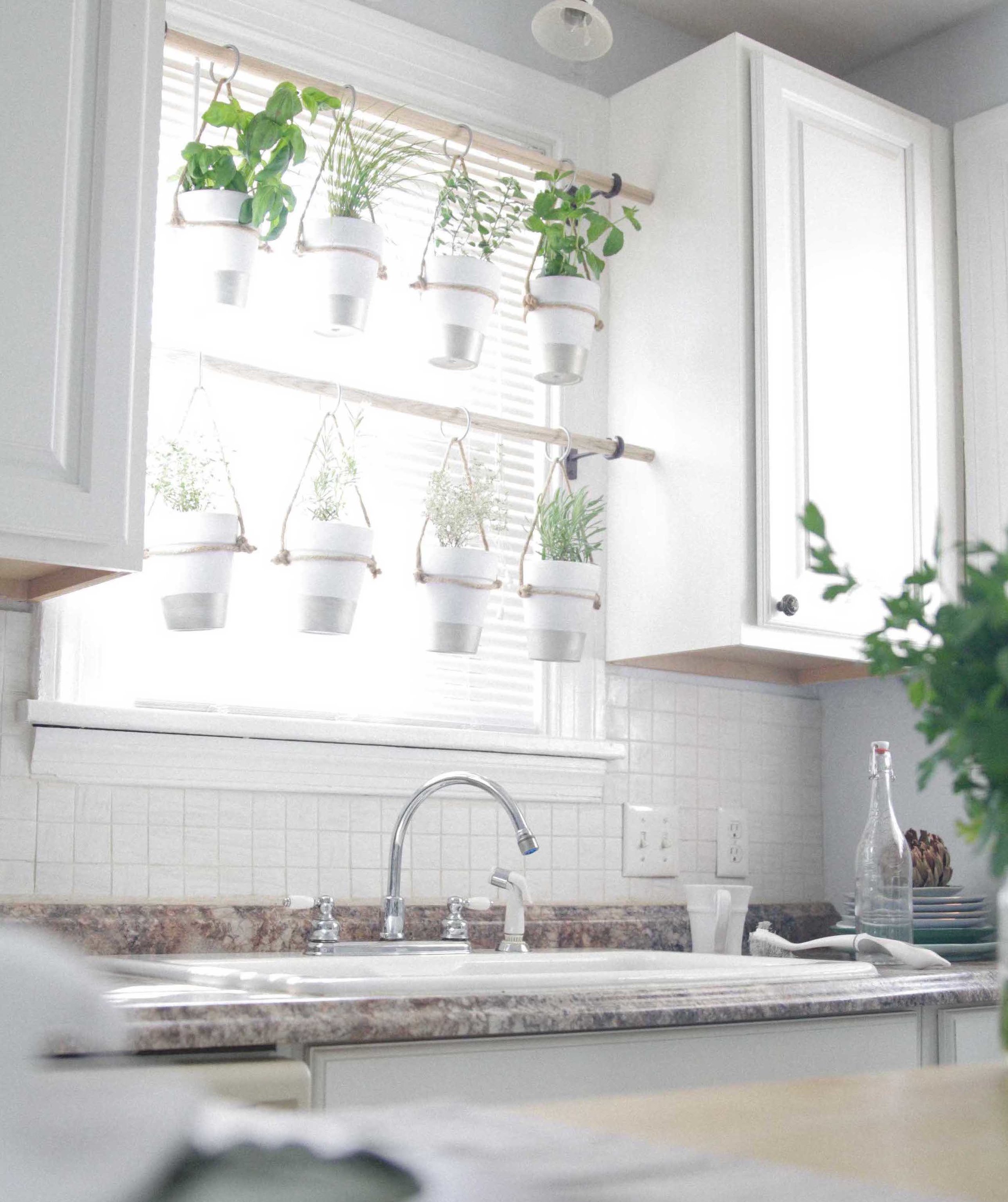 Credits: The Bird and her Song
6. Do you have a wide empty wall in your kitchen? Consider a vertical indoor garden. You can grow your own herbs or display decorative plants in the kitchen. If you can afford a vertical garden system, invest in one. It's a natural air purifier in the kitchen. In this loft house, the kitchen on the upper floor shares a view of the house's indoor vertical garden.
Credits: Inspired by Charm
7. If you're hesitant to grow or display plants in your kitchen, consider building a window backsplash that looks into your garden. Design a minimalist kitchen so nothing competes with the colours and textures of the plants.
8. Another way to pull outdoors in is by opening your kitchen to your garden. When you connect your kitchen to your backyard, you don't have to grow so many plants indoors.
9. Not a DIY fan? Shop for clever planters. Look out for IKEA's Bittergurka planter, which can be stacked and hung from the ceiling.
10. Don't forget to include their Fintorp wall storage solution in your shopping cart. These can help you create a low-cost vertical garden.
BONUS: Display potted plants on top of your kitchen counters and dining table. Plants will be a lovely addition to your lunch and dinner table arrangements.
Liked this article? Follow Superdraft Australia on Facebook, LinkedIn, and Instagram.
Work with highly-skilled building designers in Adelaide, SA
READ MORE: 
How to Create a Dramatic Effect Around Simple Outdoor Water Features
5 Hacks to Make Your Mid-Century Modern Kitchen Layout Better